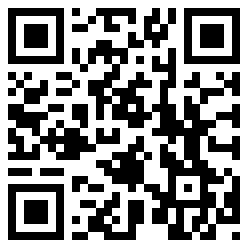 So, what am I going to write on this then? What do you really want to know about me?
Well, I'm not going to do that whole childhood, school, college thing because really, who cares anyway?
What I will tell you is I didn't get the name Digital Darragh because I like bird watching. I am mad about all things technical. Give me a computer and I'm happy. Of course though, as you'll also see from this site, I'm also interested in other things. Music has always played a huge part in my life and I find it a great way of unwinding after working from Monday to Friday.
When ever I can, i.e, when ever the Irish weather allows it, I love to be outside. I've recently got back into biking. Emma, my wife has recently learned so it's a great thing to do together. We've bought a tandem and can regularly be seem speeding around the streets of Drogheda. It's very funny listening to children commenting about this huge bike they've never seen before.
Speaking of Emma, you will find a picture of her at the top of this page. I was fortunate to marry her on new years even 2012.

Please let me introduce you to Nama, my current guide dog. This lab retriever cross is a playful silly idiot but when the harness is on he's a hard working kean and focused working animal. Nama is certainly one of a kind. He doesn't particularly mind if I walk into something but on the other hand if I want to find somewhere I haven't been to before he's all too happy to make it as easy as possible for me. He's just absolutely exceptional.
I must mention the amazing work done by Irish guide dogs for the Blind. They receive 85% of their funding from public donations so as you can imagine, as money in Ireland isn't xactly plentyful they are having a hard time of it at the moment. It hasn't stopped them from providing an outstanding and crucial service though.
The below picture is of my first guide dog Freddie. This was my first so he will always be special. For that reason, he still deserves a picture on this page.
Just to give them a quick mention, I've three younger sisters: Céataí, Naoimh and Orlagh. I've no doubt they'll pay this a quick visit from time to time to make sure I'm not insulting them any more than normal.
Videos
I love to try new things. Here, I'm in Italy during 2008 about to try paragliding for the first time. You'll see me run off the mountain with the instructer and glide down toward the lake. It's something I'd suggest everyone tries at least once. It's a fantastic experience.